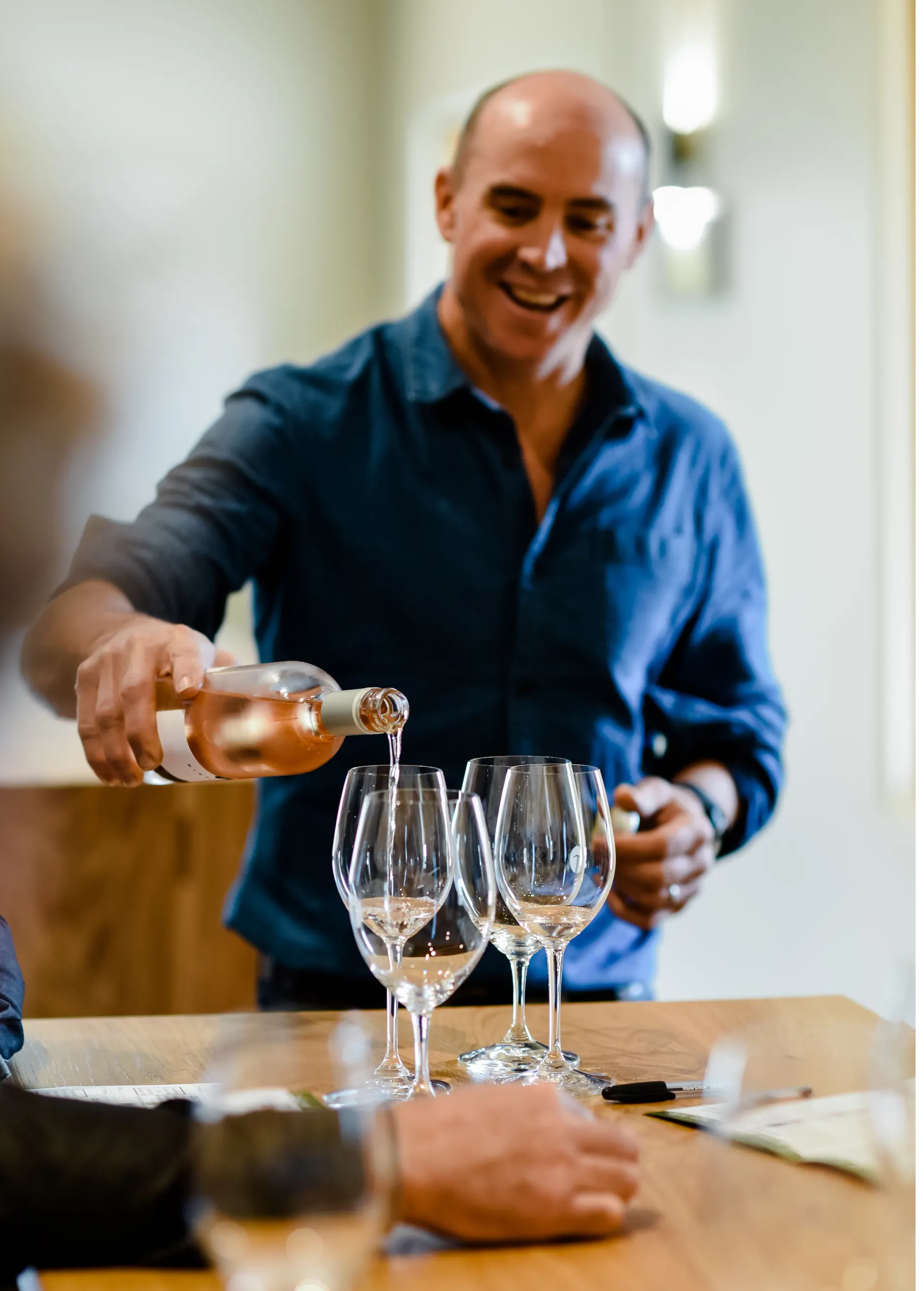 Experience the wines and chat with us about Ringer Reef
Wine Tastings
Ringer Reef is excited that we are now able to offer tastings again at Cellar Door.
All the COVID guidelines will be followed and we have been working hard on the new arrangements.
Given the restrictions on visitor numbers we are now offering pre-arranged tastings to make your experience great. Book now.
For $10 per person you receive:
A guided 45 min tasting with up to 12 wines to taste
1x printed tasting notes and pen
Allocated tastings in 45 mins sessions and maximum group size of four people, if you have more than 4 in your group you will need to separate into smaller groups.
Please make a different booking for each group.Please, if you are feeling unwell leave the visit for another day. Call 5756 2805 for your refund.
We are very much looking forward to welcoming you to our Cellar Door again.
Book Now
Come along for a post lock-down celebratory glass of wine.
2hr Outdoor Table
We are so excited to be able to welcome visitors from Regional Victoria back to Ringer Reef.
The run down:
All seating is outdoors and under cover with table service provided.
Bookings are essential, including children over 12 months of age.
The booking fee ($10 per person) will be deducted from your final bill.
Maximum group size of 10 people.
Snacks will be available (cheese, meats, bread anchovies - that sort of thing)
Masks on, unless you are seated.
Each booking is for a maximum of 2 hrs as per current restrictions.
We look forward to seeing you!
Book Now